12 August 2020
Challenge Land write-up: Login
1 minutes to read
Link: https://challengeland.co/
Greeting there, welcome to the new series of the hacking walkthrough, the Challenge Land. This is an RPG or JPRG inspired wargame challenge where the challenger has to slay the enemies by completing a certain challenge. The task can be categorized from basic, crypto, javascript, programming, stego, realistic and more. Hence, This is a good place to sharpen up your CTF skills. However, if you are looking for a real-life scenario, this might not be the perfect site for you and there are no leaderboard can be found. The pro is the map UI is quite refreshing.
If you are interested in the site, you need to register yourself. Just like the HTB, you have to solve a simple challenge. purpose of this post is to guide you through the entire registration process. The puzzle is much simpler compared to HTB.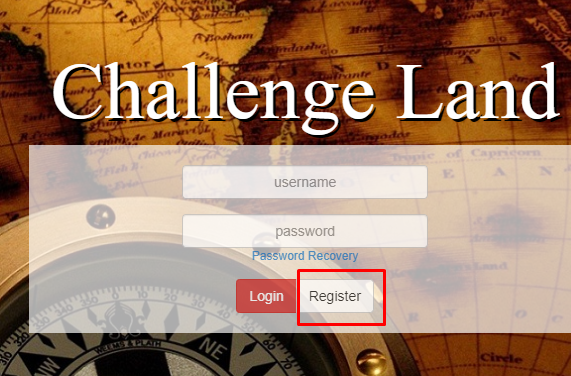 Click the register button, you will be then redirected to the following page.

A binary huh? Try to convert it to ASCII.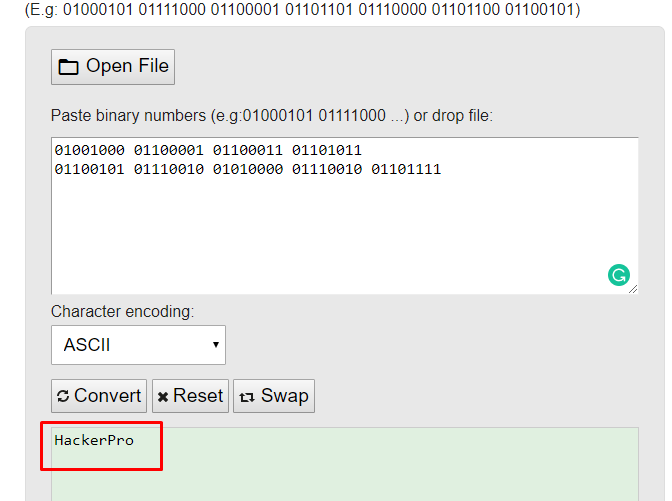 Bingo! Submit the text in the solution field.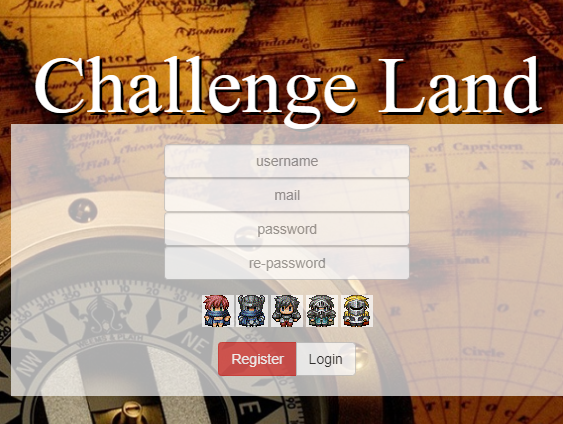 Now, register yourself and prepare for your adventure.
Conclusion
That's it, our first starting point of challenge land walkthrough. Be sure to check out the post tag for more challenge land. Until next time ;)

tags: ChallengeLand - CTF
---
Thanks for reading. Follow my twitter for latest update
If you like this post, consider a small donation. Much appreciated. :)
---
Vortex
---